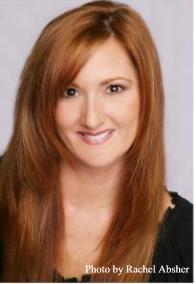 Bobbi Russell
Founder
Hair Therapy for Women
Bobbi Russell, the founder of Hair Therapy for Women, has been a licensed cosmetologist since 1985, and has been doing hair replacement and extension services since 1987. She was the manager of a department store styling salon by the age of 19. Bobbi is very well known in her industry by other stylists, medical professionals, and by her strong following of clients. She has an extensive educational background of the hair color, hair extension, and hair replacement industry. She is a very motivated and determined professional woman.
Ms. Russell has helped in the research and development of several different hair extension products. She has traveled the world in search of the best hair and hair products available. Bobbi has over 23 years' experience in the hair industry and has been a platform artist and national educator for over 18 years. She has educated for many different hair extension companies and continues to teach other professionals in the industry on a regular basis.
Ms. Russell writes quarterly articles for a nationally distributed hair replacement newspaper known as the National Hair Journal and was a feature hair extension artist in Modern Salon Magazine.